CLOSED CELL SPRAY FOAM INSULATION
Closed cell spray foam is used in commercial, industrial and agricultural applications.
The foam can be applied to any metal or concert structure.
It is not breathable and forms a dense rigid material that straightens your existing structure.
The foams expansion is much less than that of open cell spray foam.
Used to eliminate damp and condensation, closed cell is often used in commercial application to reduce the build up of condensation as well as for its insulation properties.
Shed Spray Foam Insulation
Spray foam insulation is the only effective way to insulate your shed with a water tight seal.
It will also stand the test of time remaining maintenance free for the duration of the building, creating a pleasant and comfortable work or living area.
When your shed is being insulated with spray foam insulation, a layer of closed cell foam is applied to the interior walls.
Applying spray foam will seal the screw holes and loose joints which cause leaks and draughts.
This will improve the sound and air quality within the shed, while keeping it warmer during the cold months and will reduce heating and cooling costs while eliminating drips and condensation, stopping draughts and leakages completely.
Spray Foam

 Boat Insulation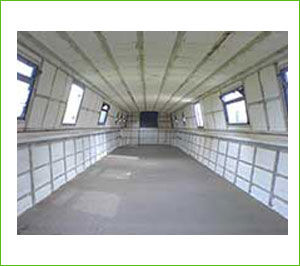 The most modern method of insulating your boat or barge is spray foam insulation.
Its efficiency in both time taken to apply it and the finished quality keeps it miles ahead of traditional sheet insulation for boats.
Sheet insulation and rock wool insulation both need to be cut accurately to fit different sized boats.
With spray foam insulation, this process is taken out of the picture altogether, and replaced with a direct spray of foam.
Boat

 Insulation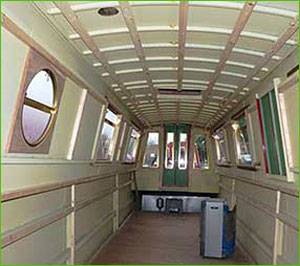 Since spray foam insulation expands after being sprayed, you can be sure every corner and hard to reach place is well insulated with an air tight seal.
Our foam is also waterproof and prevents leaks and dampness.